This vinaigrette can be used as a salad dressing or marinade for veggies or poultry. It is fresh, healthy, not to mention gluten free, dairy free & vegetarian. Basil is an anti inflammatory herb full of antioxidants and has natural antibacterial properties. The limonene found in the lemon zest is a powerful terpene that also packs a health punch in this recipe. Check out our limonene pharma seed card for more details!
---
Serves: 4 individual salads
INGREDIENTS
1 cup of fresh basil
¼ tsp Garlic powder
½ tsp lemon (zested)
1 tbsp honey
2 tbsp lemon juice
½ cup of olive oil or avocado oil
¼ tsp salt
---
DIRECTIONS
Throw all the ingredients in a vitamix, blender or food processor until combined
Seal lemon basil vinaigrette in an airtight container and store in the fridge
Vinaigrette will last for 4-5 days as the basil is fresh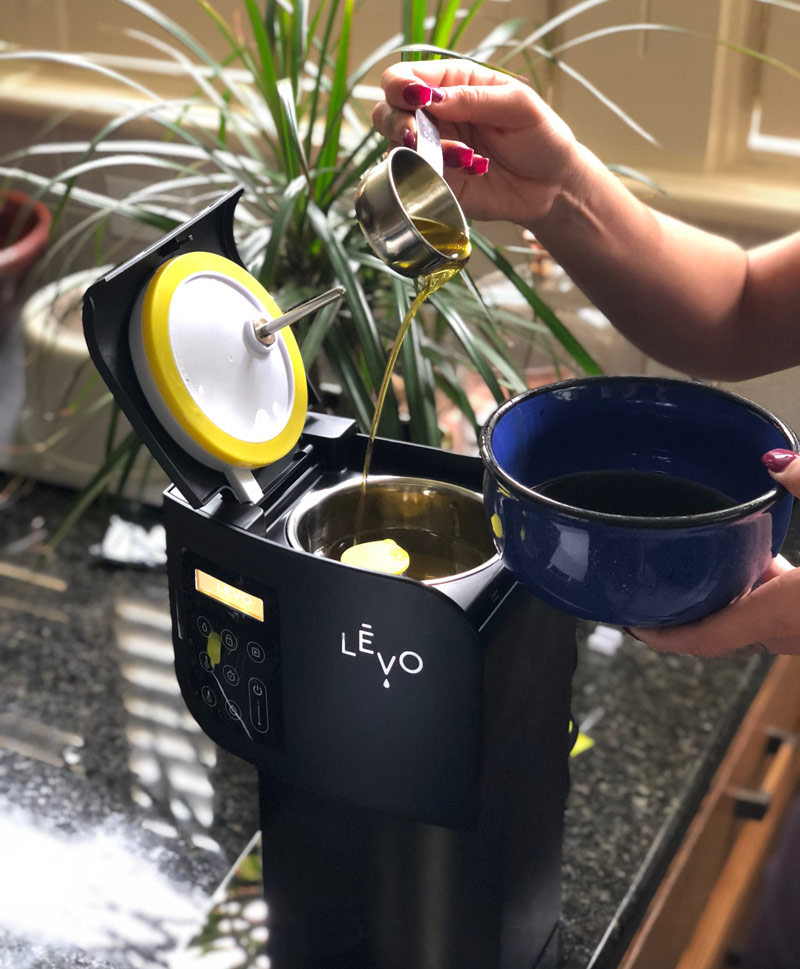 INFUSE COOKING OILS WITH HERBS OR CANNABIS
The streamlined LEVO infusion process allows you to easily infuse your herbs, including dried cannabis flower, into an oil of your choice for the purpose of cooking.
Get your Levo Oil Infuser at Hybrid Pharm today!