Fresh, nourishing and delicious- This salmon and quinoa dish is perfect to whip up for a nutritious meal on a summer evening. Having the chaga mushroom tea prepared ahead of time ensures for quick prep & a cook time of about 20 minutes.
The medically potent chaga enhances the nutrients of this already healthy meal. The taste of the chaga is fairly neutral and adds a nice deep colour to the salmon. Poaching the fish ensures salmon ends up delightfully flavoured and very moist! As the quinoa absorbs the chaga liquid, it jam packs the dish with antioxidants and nutrients, adding to it's already fibrous and protein rich constitution.
Parent Tip: Super charge your family's next meal by using chaga tea as a liquid substitute in your dishes; it's a great hidden way to infuse added nutrients into food.
---
CHAGA TEA BASE
Prep Time: 2 hours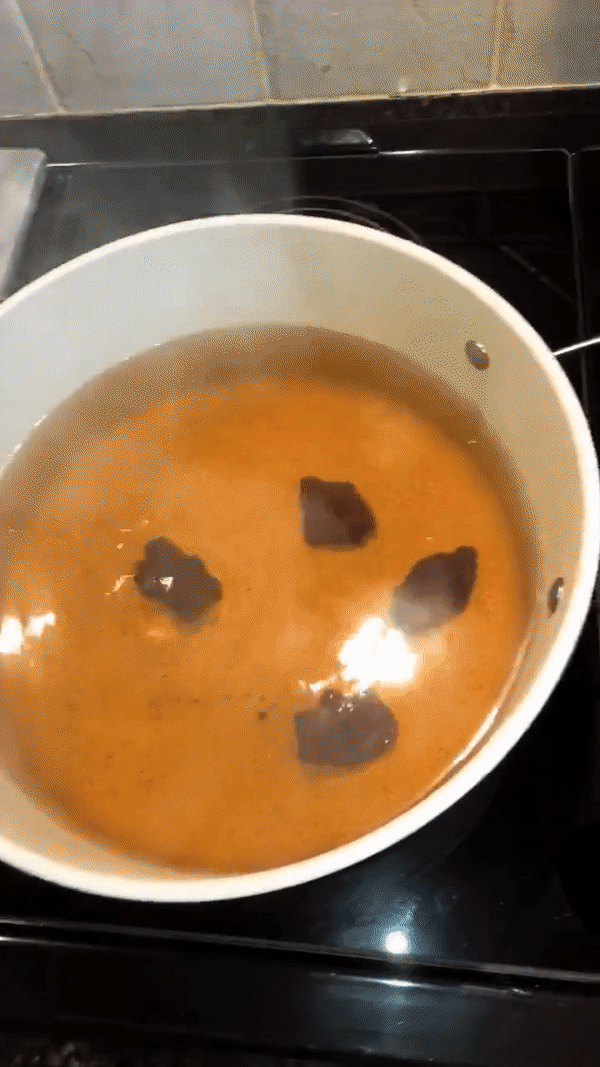 Grab Chaga Chunks from your local health food store
Steep 2oz of chaga mushrooms in 9 cups of water, bring water to a gentle boil and then reduce heat to low and gently simmer for 90-120 minutes until liquid is a dark brown
Strain out chunks and set aside for reuse, let cool
---
CHAGA TEA SOAKED QUINOA
Serves: 2 | Prep Time: 10 minutes | Cook Time: 20 minutes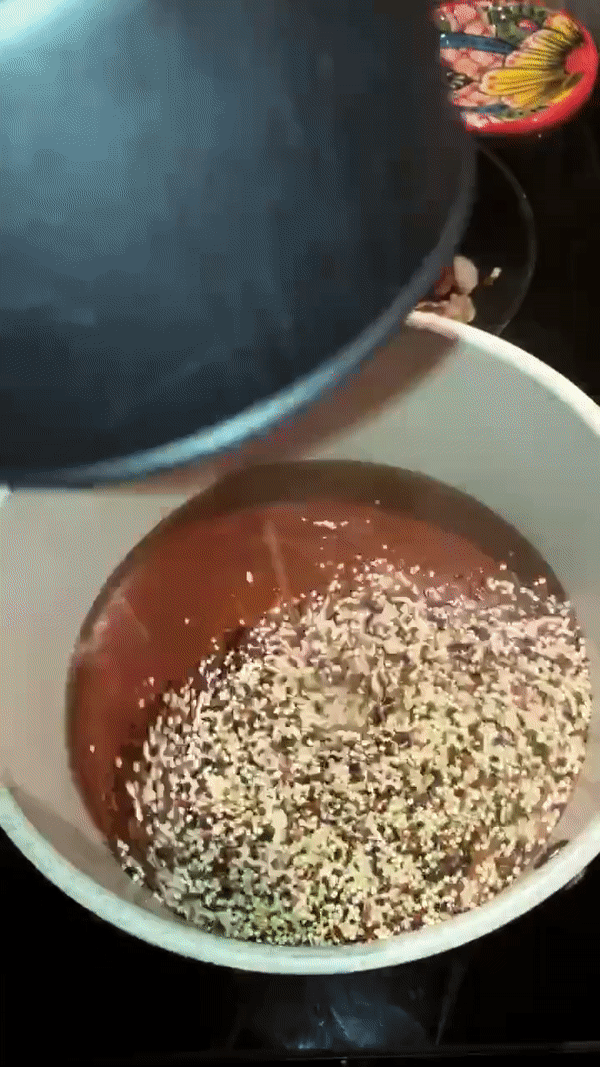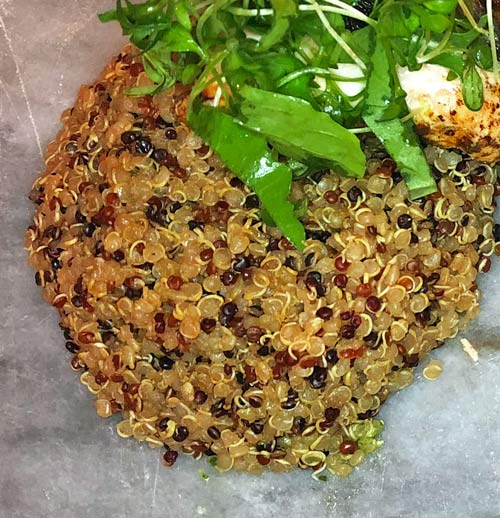 INGREDIENTS
Quinoa
2 Cups of Chaga Tea Base
---
DIRECTIONS
Rinse quinoa with fine mesh strainer under cold water
Bring 1 cup of quinoa to boil with 2 cups of chaga tea base
Cover and let simmer on medium low heat for 15 minutes
Remove from heat, and let stand for 5 minutes covered
Fluff with a fork and serve under
---
CHAGA AND VEGETABLE POACHED SALMON
Serves: 2 | Prep Time: 10 minutes | Cook Time: 20 minutes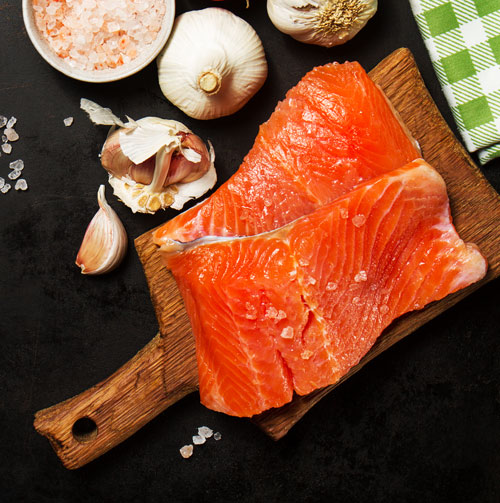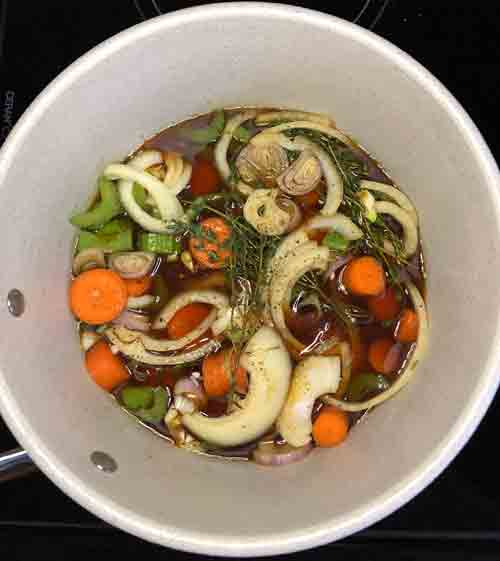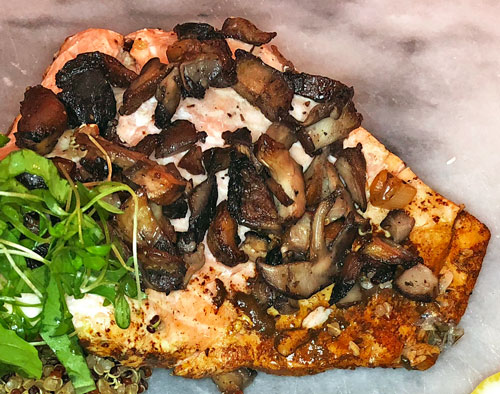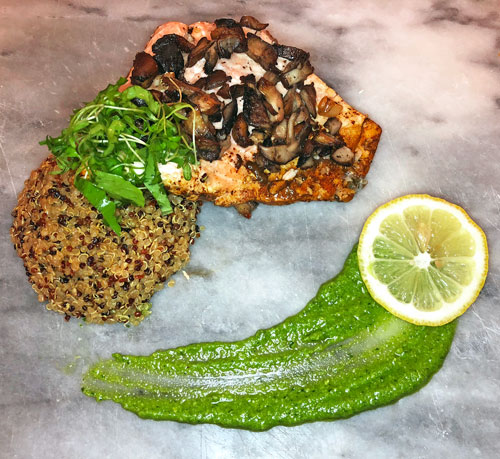 INGREDIENTS
2 Cup of chaga tea base
3oz Fresh Atlantic salmon fillets (1 per person)
2 Carrots
1 Celery stalk
2 Shallots
1 Yellow Onion
3 Cloves of garlic
3 Sprigs of thyme
½ cup of Sauvignon Blanc (optional)
---
DIRECTIONS
Sprinkle Salmon with salt and let sit for 10 minutes
Chop carrots, celery, half of the onion, shallots & mince garlic
Add wine and 2 cups of chaga tea to a large saucepan with vegetables and thyme
Add salt and pepper & bring mixture to a boil and let simmer for 15 minutes
On medium low heat while liquid is simmering place salmon fillet(s) in pan and cover
Poach each fillet for 5-7 minutes depending on thickness