Hello summer and hello hydration. We get it, it's hot out and it's nearly impossible to drink the amount of water we need to on hot summer days. Convenience is key, having something cold and refreshing and ready to go at a moment's notice.
This Chaga Iced tea recipe is not only amazingly healthy for you due to the anti-inflammatory and high antioxidant properties of chaga but it is incredibly refreshing and delicious. The key to this iced tea is DECIDING you want a fresh, tasty and healthy option to hydrate the next day and take some time to prepare it in the evening. Did you know that some bottles of iced tea have as much as 42 grams of sugar hidden in them! We use a bit of honey and fresh peaches to give this recipe a naturally subtle sweet flavour. Your body (and friends) will thank you for this cool beverage.
---
CHAGA TEA BASE
Prep Time: 2 hours
INGREDIENTS & DIRECTIONS
Grab Chaga Chunks from your local health food store
Steep 2oz of chaga mushrooms in 9 cups of water, bring water to a gentle boil and then reduce heat to low and gently simmer for 90-120 minutes until liquid is a dark brown
Strain out chunks and set aside for reuse, let cool
---
BASIL PEACH CHAGA ICED TEA
Serves: 6 | Prep the night before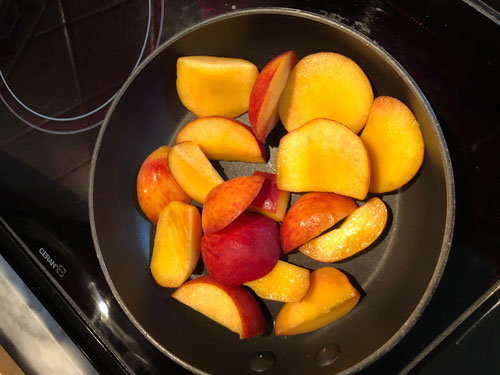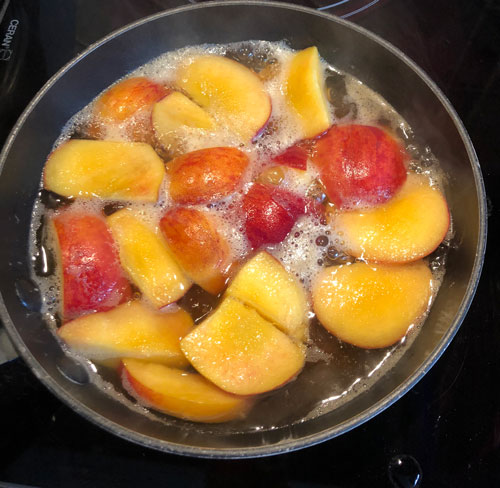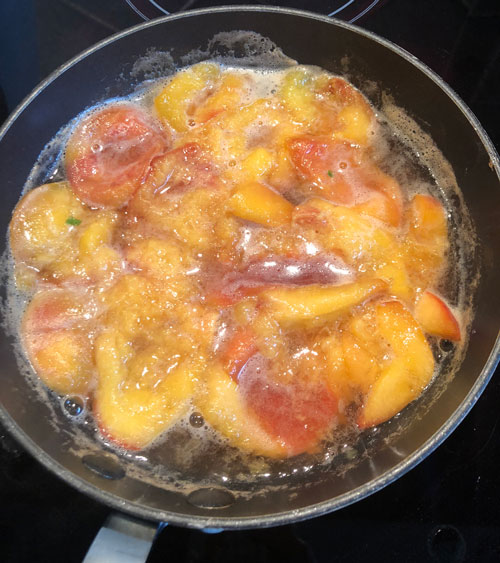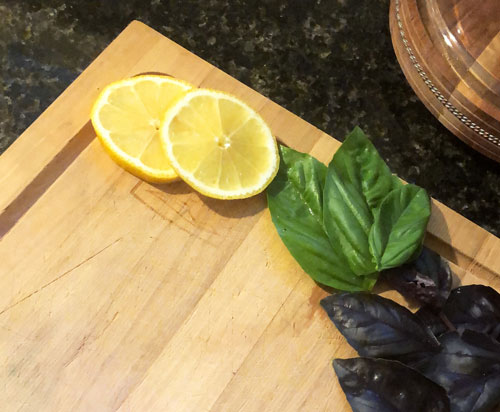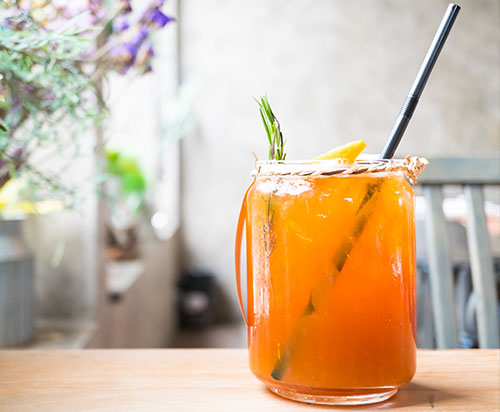 INGREDIENTS & TOOLS
9 cups of Chaga Tea base
Honey
1 Lemon
2 Cups chopped fresh peaches
1 Cup of fresh basil
Fine mesh strainer
---
DIRECTIONS
Follow chaga tea base instructions- let cool
Melt ½ cup of honey with ½ cup of hot water until fully dissolved. Then add a ½ cup of honey mixture to steeped tea and stir (save the rest for later)
Squeeze the juice of 1 large fresh lemon into the steeped tea
In a large saucepan bring peaches, the remaining half of the honey mixture and ½ cup of water to a boil. Reduce heat to medium-low; simmer, stirring, until peaches begin to break up
Muddle 1 cup of fresh basil in a cup & add to tea base
Add peach mixture to tea; let cool to room temperature, about 20 minutes then refrigerate until cold, about 2 hours
Finally, pour tea through strainer into a pitcher so ice tea doesn't have chunks. Serve with ice cubes on a hot day!