High! Canada Magazine has been watching Ottawa with much excitement and we were thrilled to have the opportunity to speak with Jenna Somerton, the Creative Director at the newly opened Hybrid Pharm in Ottawa.
---
Jenna - it's a real pleasure - can you tell us about your cannabis origin story, specifically about how you got interested in cannabis and if it has changed your career path in any way?
I would definitely classify myself as an 'over-thinker', and cannabis allows me to disconnect from the limitations I know – essentially to step outside and experience the world from a different perspective. In regards to my creative side, it's never something i've been able to force. Cannabis diminishes my inner monologue dictating what I should/shouldn't and can/can't do. It truly lets me explore my creativity.
I've experienced some form of anxiety my entire life and have been prescribed almost every anti-anxiety pill out there – each with worse side effects then the anxiety itself! The medications took away my personality, my creativity and my drive… I wasn't anxious, but I wasn't much of anything else either. I started to realize that the cannabis I was using recreationally was helping me to relax – resulting in fewer panic attacks and better-quality sleep.
My true medical cannabis journey began in the fall of 2012  when I was diagnosed with temporal lobe epilepsy. The medications I was given had such extreme side effects that I was unable to function both in my personal and professional life. After doing a ton of research, I came to the realization that combination drug therapy only added pills, not quality of life. It really made me angry that the education on the benefits of medical cannabis, specifically CBD, was not even discussed within my healthcare team and wasn't accessible to so many people suffering. I wanted to be a part of challenging and changing this stigma around cannabis. I was instilled with an extraordinary drive to not only continue my creative path, but to inspire and help others through my creative avenues.
Tell us about some of the challenges and or adversity you have faced so far on your chosen path?
Well, I am half-dutch and grew up in Merrickville Ontario, a small town full of artists and entrepreneurs so luckily, i've always been surrounded with very open-minded and diverse people. I wouldn't say cannabis was portrayed to me as 'the devils lettuce', but it was still somewhat a taboo, especially in daily use.
The term 'pothead' has always been associated with anyone using cannabis on a regular basis, and although this is true of me, i couldn't be further in personality from this lazy, unmotivated and aloof stereotype. I wasn't following the societal norm, but in all honestly, normal isn't working, normal isn't happiness. I don't want to be ordinary, I want to be extraordinary in my life!
The working 9-5 'norm' never jived with me either. I always felt restrained and restricted from my optimal creative potential and of course I couldn't medicate with cannabis while at work to break it. It was this stigma that I felt was limiting me from my full potential.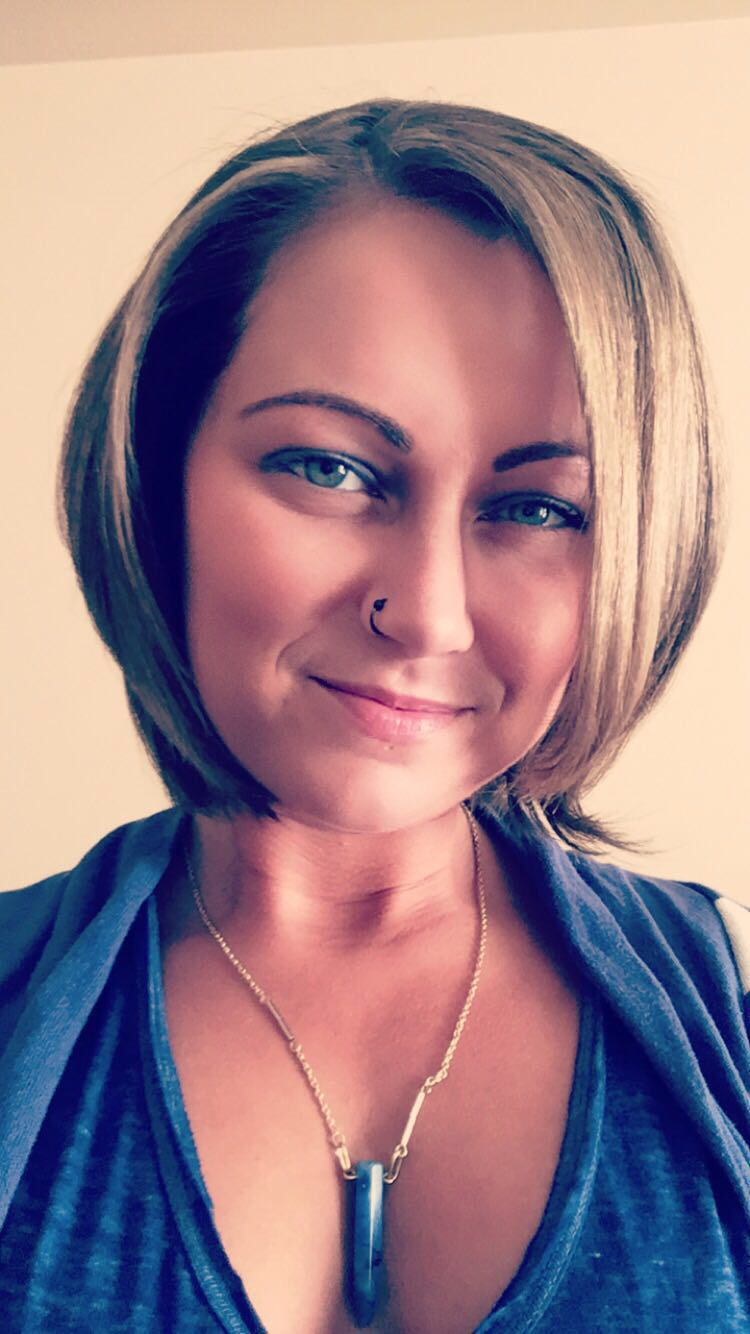 How did you move past those challenges?
Feeling a bit like a jack-in-the-box, all stuffed inside and waiting anxiously for my chance to spring out; I needed my freedom to innovate and imagine. I then made the decision to start my own company, eyedia.ca, and focus on MY health and happiness and not what others defined as 'normal'.
It was only this year that i felt the taboo and stigma of my personal cannabis use finally disappeared. I joined in founding Hybrid Pharm (Canada's first cannabis specialized pharmacy) as creative director; in doing so, the perspective of many of those around me changed. Here, I am now able to share education and the medical benefits of cannabis to more open ears. In being a part of a respected and an actual medical establishment, it helped to legitimize my personal cannabis use and allowed others to see that cannabis isn't just about getting 'high'. It's been an incredible journey to get here and I couldn't have asked for a more inspiring, dedicated and just plain awesome team! The future is oh-so-exciting!
Advice for other women entering the cannabis industry?
Having only recently entered into this wonderful industry and the phenomenally hard working and passionate people behind it, I have to say, i've found my home. There is nothing quite like the feeling of truly being accepted for who you are and in being appreciated for your individual uniqueness. The women I have met thus far in this industry are bold, inspiring and determined and I feel so lucky to be surrounded by these wonderful women in weed. My advice for other women interested in entering the cannabis industry is to pick an avenue that you love, find the right people to work with and be unique in your role.
Three things you feel everyone needs?
I always thought Reba McEntire said it best: "To succeed in life, you need three things: a wishbone, a backbone and a funnybone", but because i like to colour outside the lines, i'll add three more: love, community and support - and that's what I continually strive for in life and at Hybrid Pharm.